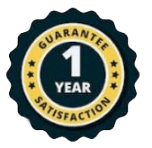 Magnetic Door Barriers have been around for over 10 years now. We are so confident in our workmanship that we offer our customers a one-year warranty on all door barriers. If within that first year your door barrier rips, breaks or otherwise come apart during your everyday use, we will replace it at no cost to you. Simply drop us a line and have your original receipt handy.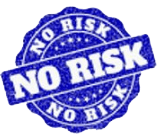 We have had the pleasure to work with our customers for quite some time now. And we understand occasionally that online purchase just doesn't work out once you have it in your hands. If for some reason the Magnetic Door Barrier does not meet your satisfaction, please give us a call. We will be more than happy to return it for an exchange or full refund within 30 days of receiving it.

We are proud to say, for the past 10 years, we have been manufacturing 100% of our products right here in the United States of America. I feel we made the right decision because we always hear our customers thank us for helping the American economy. As you know, many manufacturers take certain things for granted, but we are committed to building relationships to fulfill our customer's needs. We strive to provide excellent customer service to support the quality products we offer.